The Nazi Betel Nut Stand – He Ping W. Road in Taipei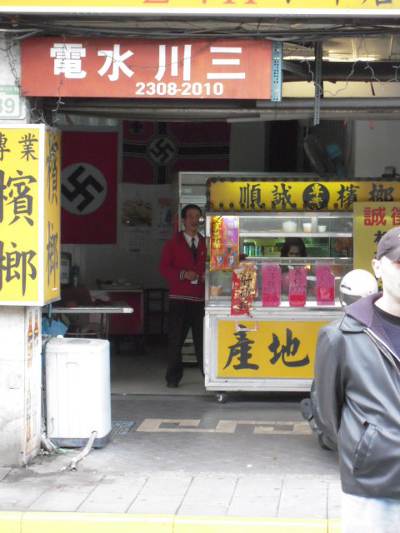 While living in Taipei for ten years, I have been faced with ignorance regarding Nazi slogans, students doing Third Reich salutes, as well as Nazi swastikas being worn as decorations on clothing items. As a Jewish American, I have found this to be very upsetting and unnerving.


Everyday, for many years, I walk by a shop in my neighbor hood with two very large Nazi flags hanging up as so called "decorations." The owner of the shop didn't seem to want to discuss his reasons for hanging up such a symbol of past hate.

The Nazi Betel Nut Stand – He Ping W. Road Sec. 3, No.179
(Wan Hua – Long Shan Temple MRT) Taipei City (02) 2308-2010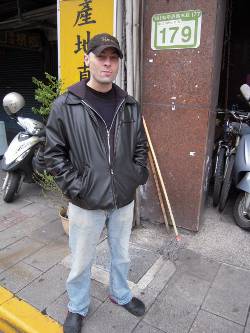 (24 hours a day)

I hope that someone local Taiwanese could stop by and request that the owner remove these flags. They really do embarrass Taiwan as a whole.
I have plans to call the Israeli trade office in Taipei to discuss this issue. If anyone else would care to do so, here is the contact info:
Israel Economic and Cultural Office in Taipei
Suite 2408, 24F, International Trade Bldg.,
333, Keelung Rd., Sec. 1, Taipei, Taiwan
Tel: 02-2757-9692
Sincerely,

Timothy Bullard, DMA