There are many places Taipei has to offer since the city has gone more and more multicultural. Taipei nightlife does not stand behind other capital cities. We'll give you the best tips on nightclubs, bars, pubs, concerts, discos and dining. Every recommendation found on this website is personally reviewed and includes pictures. Because this is taking some amount of time adding more nightclubs into the Taipei tip will be a little slow.
If you know some places that should be added, as they are of an interest to foreigners visiting Taiwan's capital, or you have a nightlife review contact us at the address provided at the bottom of this page.
We are especially interested in bar night club nightlife, fine & late night dining, casual or romantic dining and from internet cafes to American restaurants
If you feel like meeting other teachers or you want to know the latest concerts, parties and cultural events, come back to this page as we gone update it on a weekly basis.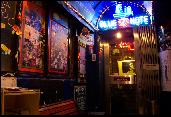 Check out one of Taiwan's first real Jazz café
---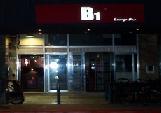 This nightclub opens until the early morning hours and is packed with a young crowd.