Taipei hostel
First hostel of its kind in Taipei


Taipei hostel was the first of its kind in Taipei. Offering accommodation for backpackers and business travelers alike, this hostel has been here for many years and has become a well known destination in Taipei city.

Taipei Hostel's location has many conveniences. Taipei train station for example is a ten minutes walk away and the next MRT (Taipei's subway, underground, tube) Shantao temple on Chunghsiao east road is right around the next corner. A bus will take you to Chiang Kai-Shek Memorial in five minutes; you actually can go there on foot. Chunghsiao east road (Zongxiao east road) is one of the three main streets cutting through Taipei from the city's east to the west. Here you easily can catch a bus and be at the famous Taipei 101 building in about 15 minutes. Or you take the MRT near the hostel and go to Taipei city government MRT station and take a short walk through Warner village. Warner Village is a huge shopping and amusement district in Taipei city. It has shopping malls, restaurants and movie theatres (Cinemas).

The most convincing aspects for choosing Taipei hostel as your first travel destination are the closeness to Taipei's main railway station and the hostels excellent facilities. A bus will bring you from Chiang Kai-Shek international Airport straight to Taipei train station, and from there it's a short walk to Taipei hostel. The other way around you can take the same bus back to the international Airport at the bus station located next to Taipei train station. Just be aware that Taipei has two airports Taipei domestic and international airport make sure you're going to international airport.
Location

The hostels location is in Taipei city center 10 minutes walk from the main train station.

There are many famous amusement and tourist attractions nearby such as Chiang Kai-Shek memorial park and the Ximen ding night market.

Directions to Taipei hostel

6 Floor, No 11 Lane 5, Lin Shen North (Lin Shen N) Rd.
Phone: +886 2 2395 2950 and +886 2 2395 2951
Fax: +886 2 2395 2952

Coming from the airport by bus: Take the bus that goes to Taipei train satiation exit the bus at the railway station and take another bus one stop to the hostel. Or go on foot it's not so far.



Overview

Services
24 hours open
Online registrations
Available Rooms
Dormitory
Single bedrooms
Double bedrooms
Facilities
Laundry room
Own bathrooms and bathrooms to share
Big lobby with living area and kitchen
Cable TV
ADSL internet connection
Elevator
Balcony
Accommodation pricings
Accommodation Pricings
Single bedroom: 500NT$ per night or 2500NT$ weekly
Double bedroom: 550NT$ per night or 3000NT$ weekly private bath available upon request then 650NT$ per night and 4000NT$ weekly
Dormitory bed: 300NT$ per night and 1500NT$ weekly
Air-conditioning available for an extra 50NT$ per day
Directions to Taipei hostel

6 Floor, No 11 Lane 5, Lin Shen North (Lin Shen N) Rd.
Phone: +886 2 2395 2950 and +886 2 2395 2951
Fax: +886 2 2395 2952
Taipei hostel's registration counter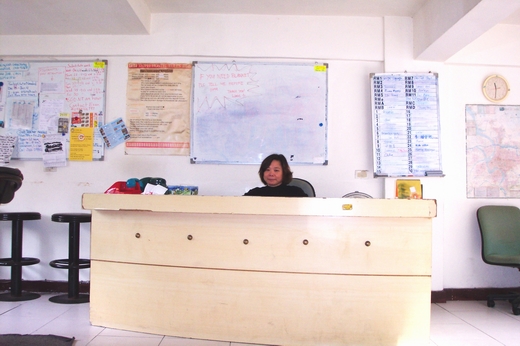 24 hours service check in and check out.





Lobby and hangout living room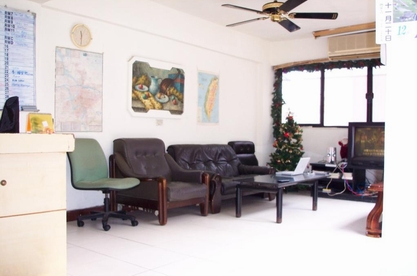 ADSL internet access and Cable TV

White board for messages bulletin board and maps for Taiwan & Taipei. The hostel's lobby is air conditioned.





TV couch and reading corner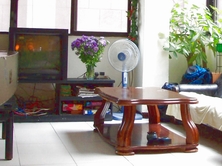 There is a bookshelf with books on Taiwan travel.

Cable TV with a verity of English channels.





Equipped with a balcony this hostel provides an open and refreshing atmosphere.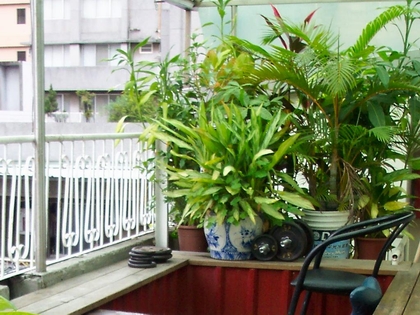 Open view from the balcony and washing facilities are the backpackers A to Z





single bedroom with a nice view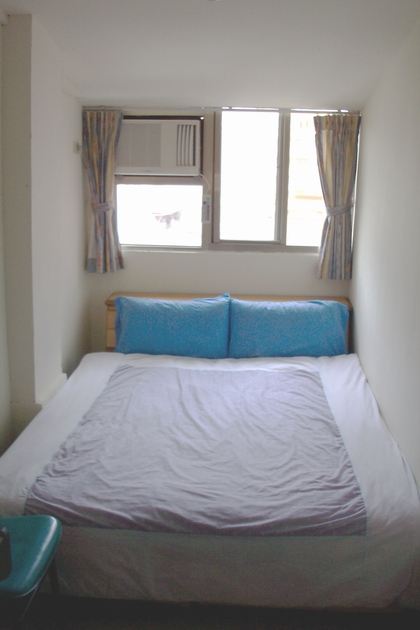 The single bedrooms windows are facing open space are air-conditioned for a 50NT$ extra charge per night.





bathroom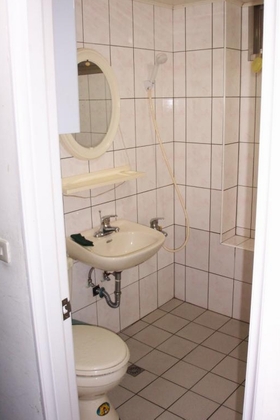 Private bathroom in a double bed room