One day trip to WuLai
Cycling to Wulai from Taipei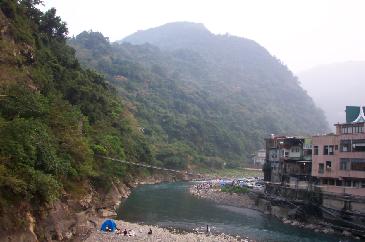 WuLai is a small town up the mountains south east from Taipei city. If you are on the bike the best way to go there will be through the river park. Taipei city has several access points to enter the park which lies behind a tall steel-concrete wall to protect the city from floods.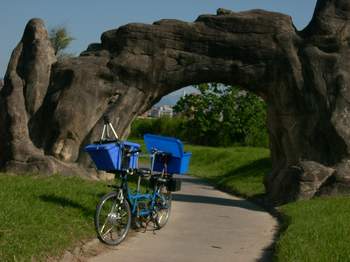 Parked tandem bike on the river biking path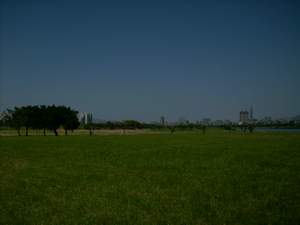 View of Taipei city from the river park on the way to Wulai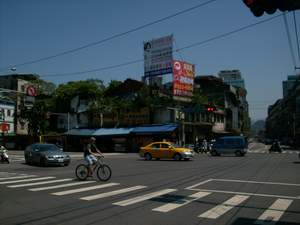 Ride your bike all the way to Xin Tian and leave the bicycle path on its last exit on Shuen An street. You'll come to the intersection Shuen An street, Fu Shing Road and Bau Shing street. Follow Fu Shing Road till you see further directions to Xin Tian and then to Wulai. When you come to the intersection ShihDing, PingLin, Wulai turn right to Wulai. From here it'll be a thirteen km mostly uphill ride.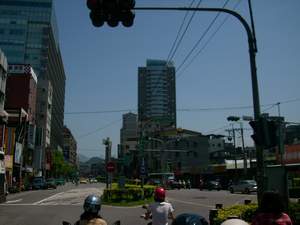 Intersection Bei Shin Road in Xin Dian Taipei.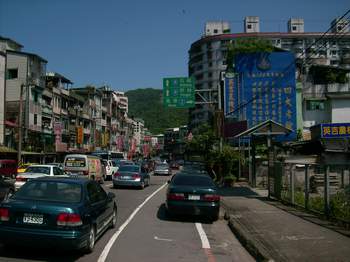 Intersection Pinglisn Wulai Turn right here.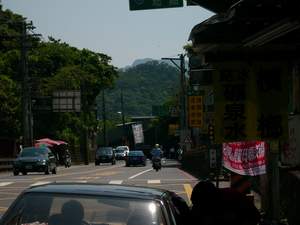 Final road to Wulai! 13km left to go!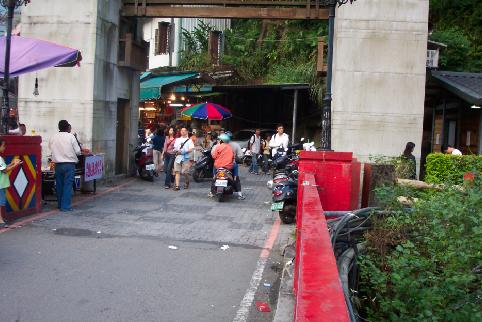 Here you can enjoy a hot bath in
one of the famous natural hot springs, have a meal or take the gondola to see the spectacular Wulai's waterfalls, enjoy paddling a boat or explore the nature trails.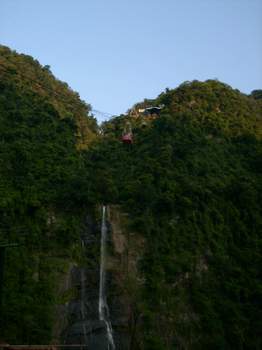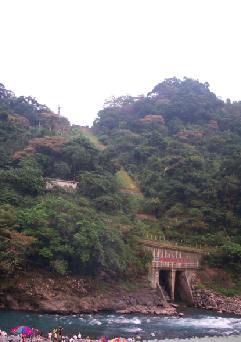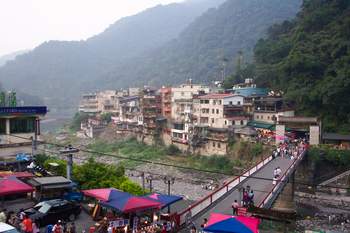 The only coffee shop provides an overview of Wulai.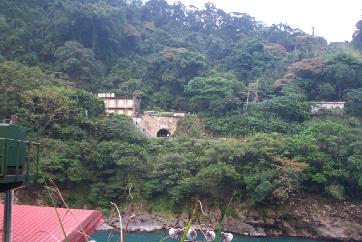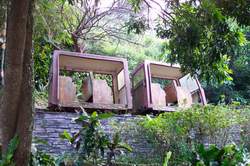 Wulai has free hot-springs which are on the other side of the NanShih river. After
crossing the bridge turn right and walk up the hill till you come to the stairway that will lead you down to the river. Not far fro here you'll find rooms to change your clothes, a sauna and several pools.
Wulai is mostly famous for its aboriginal culture. The food offered in the restaurants and night markets are therefore Taiwanese local specialties. The night-marked offers traditional handcrafts and souvenirs.
Don't worry about going home the long way you came. You are high up the mountain and the way back to Taipei will be mostly downhill except to short climbs. Make sure you have proper front and back lights since it gets dark early. You also could stay in one of the hotels and make it back the following day.