Afternoon bike ride to Tamsui (DanShui)
Going to Tamsui through the riverside cycling path
This is one of the fastest ways to get out of the City. Just take your bike to ZhongShan North road and enter BaiLing riverside park right after the bridge. Before reaching ZhongShan bridge you'll see Taipei Fine Art museum to your right hand side. You may have a stop there and visit some of the museums exhibitions.
This video provides you with comprehensive instructions on how to get from Taipei city center to Bai Ling riverside-park.

Tamsui provides a beautiful view to Bali which lies on the other side of the Tamshui river (DanShui River).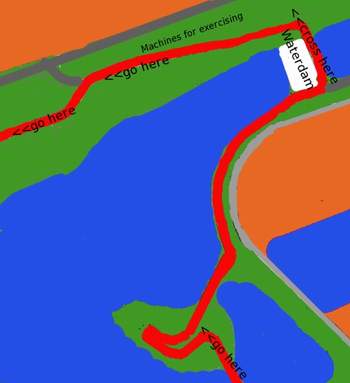 When entering BaiLing riverside Park make sure you turn right and pass under the bridge you've just crossed. Stay on this bicycle path for several kilometers till you come to a place with several small bridges and red pavements. Here follow my instructions on this graphic.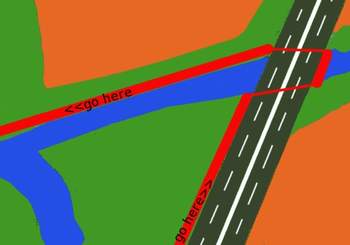 Ride your bike along the river till you come to a place where you find yourself under a freeway and you got several choices to go. Make a sharp left turn and stay along the river. See graphic.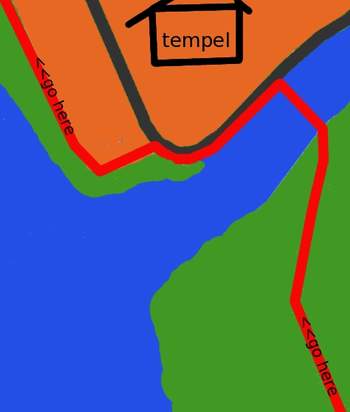 After another three to four km you'll come to a small town with a huge Buddha temple. Follow my instructions on the graphic.
After that just stay next to the river till you arrive in Tamshui.
| | |
| --- | --- |
| | |
| You can take the MRT from TamSui MRT station back to Taipei if you are to tired to ride your bike. | The night market starts right here nest to the park at Tamsui MRT. |
Tamshui is famous for its night marked. Many restaurants offer traditional Taiwanese seafood.

| | |
| --- | --- |
| | |
| Traditional Taiwanese fishing boats. | From this pier you can take a boat to Bali. |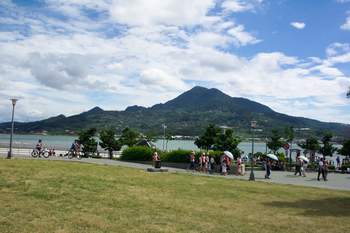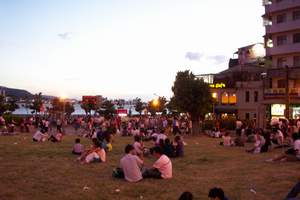 Visit the Hong Mao Cheng museum. Hong Mao Cheng is a settlement (fort) which was build by the Dutch around 1638. After the Spanish had left the island.
Since I am not an expert on Taiwanese history why don't you just visit the museum and get all the data straight. The fort provides a great view and has many interesting things to offer.

Still some energy left? You could paddle a little bit longer and go to the beach for a swim. Or have a massage in one of TamShui's massage salons before going back to Taipei City.

Have a nice ride.