Le Jardin
French restaurant in Taipei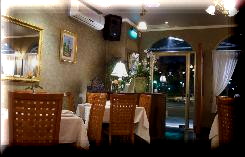 Bistro Le Jardin in Tian Mu has moved to a new Location. The descriptions below are outdated.
The new address is 170, ZhongCheng Rd, Sec 2, 1F
moved to: 15, Lane 14, ChungShan N. Rd, Sec. 7, 1F, Tien-Mou
Hours: 7:30 am-10:30 pm
If you have any comments for the new location, please contact taiwan-taipei.com
Thanks

Le Jardin is a high scale French restaurant in Taipei city. It is located in the Tien Mou area one of Taipei's more expensive neighborhoods.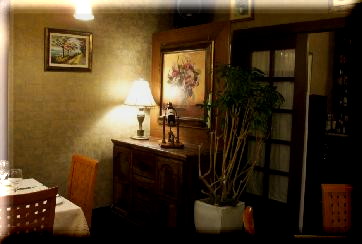 You can take bus 220 from Taipei main station to go there. Le Jardin is a cooperate of four different businesses working together with Maison Alexandre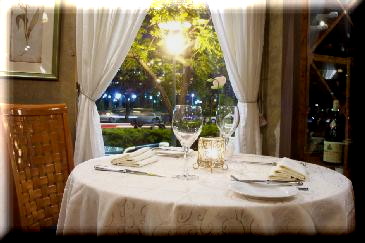 French deli and fine wines on 756 Chung Shan North Road section 6, Spice Garden New Asian Cuisine 762 Chung Shan North road section6, and the Cooking Studio which is located on the restaurants upper floor.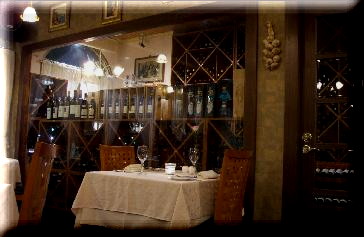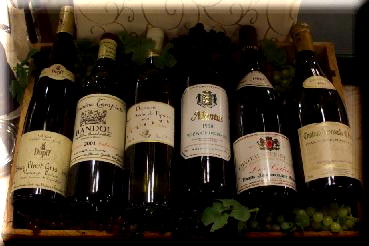 Le Jardin's Cooking Studio provides cooking classes for students who want to acquire knowledge of French cuisine. Who is Paul Bocuse? will be a question you can ask in the Cooking Studio. Le Jardin's manager is from France and therefore you can call this restaurant the Original French Cuisine. The assortment of wine and cheese is for the standard in Taipei enormous. It's like dining in a winery. A French dinner without a decent French cheese is almost unthinkable. Expose yourself to some French milieu and fine dine in original atmosphere.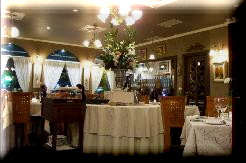 Appetizers
Home-Made Pork Pate served with Country Bread 390NT$
Beef Tatar, Mixed Salad and Balsamic Dressing 480NT$
Fresh Salmon Tatar and Salmon Roes with a Citrus Cream 390NT$
Snails Sautéed in a Garlic Sauce Served with Olive Oil Flavored Mashed Potatoes 360NT$
Pan-Fried Fresh Duck Liver with Caramel Flavor with Cinnamon Homemade Duck Liver Terrine, Apricot Jam 880NT$
Frog Legs Sautéed with Garlic and Parsley, Pea Purée Scented with Bacon 420NT$
Salads
Duck Breast Fillet and Comfit Gizzard Served with Beans Salad 390NT$
Warm Marinated Goat Cheese, Salad with Herb Dressing 390NT$
Mixed Salad with Tomatoes, Color Peppers, Olives, Egg and Anchovies, Balsamic Dressing 330NT$
Soups
Cream Pumpkin Soup 290NT$
Mushroom Soup 450NT$
Consommé of the Day 290NT$
Fish Soup with Croutons and Garlic Sauce (Friday only) 390NT$
Pasta
Fettuccini in Truffle Cream Sauce 550NT$
Tagliatelle with Ham and Mushrooms in Cream Sauce 480NT$
Spaghetti with Seafood Garlic, Tomatoes and Olive Oil 490NT$
Main Course
Poached Black Cod Cheek, Vegetables from the Marked and Garlic Sauce 790NT$
Filet or Snapper with Anchovies, Green and Black Olives 650NT$
Pan-Fried Fillet of Grouper, Truffle Cream Sauce 790NT$
Roasted Spring Chicken Coated with Honey Garlic and Herbs 690NT$
Duck Leg Comfit Served with Vegetables and Bean Sautéed in Jus 650NT$
Roasted Pork Chops, Caramel Sauce, Farm Potatoes 580NT$
Pork Knuckles with Lentils 650NT$
Pork Tripe Sausage Served with mustard Sauce and French Fries 680NT$
Roasted Rack of Lamb, Marinated with Garlic and Rosemary, Vegetable Cake 790NT$
Beef Stew Provincial Style, Garlic Noodles 690NT$
Fillet of Beef Topped with Fresh Duck Liver, Port Wine Sauce 950NT$
Eye of Sirloin Roasted, Crispy Garlic, Red Wine Sauce and Potato Cake 880NT$
Cheese
Selection of Cheese 390NT$


Directions to Le Jardin
Directions: Le Jardin has moved to a new location. The old address

Address: 1/F 170, Jong Cherng Road, Section2, Tien-Mou Taipei
Reservations; (02) 2877-1178 Fax: 2872-8038 no longer exists


The new Address is:

170, ZhongCheng Rd, Sec 2, 1F
moved to: 15, Lane 14, ChungShan N. Rd, Sec. 7, 1F, Tien-Mou
Hours: 7:30 am-10:30 pm