Taipei Zhongshan Metro Shopping Mall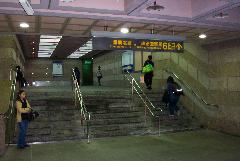 Taipei has one of the biggest underground shopping malls in the world. You can enter the shopping mall not far from Ximen Ding district (Hsimen) and walk your way underground all the way to Zhongshan MRT station. On your way there you'll pass Nova, Xin Guang San Yue department store, and Taipei main train station overhead.
Nova is big computer store that hosts many different smaller companies who sell their products. Many of them manufacture desktop computers and sell them at very low prices. Most Locals however buy their pc in Ba-Der Road (Pa-Te Lu) sec 2.
After you passed Taipei main train station the walk gets you either through the main station above ground or through a parking lot below ground. From here you can walk straight to Zhongshan MRT station.
Here is how you walk picture by picture: Enter at Chongquing North road near Taipei Ximen district then walk your way to Taipei MRT.
Straight ahead is Taipei Main station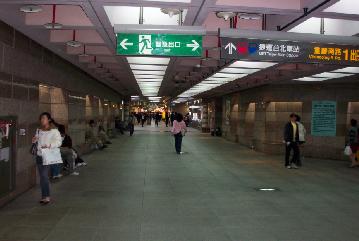 This is below Nova.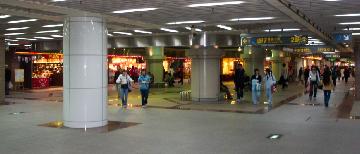 Taipei mains station above the shopping mall.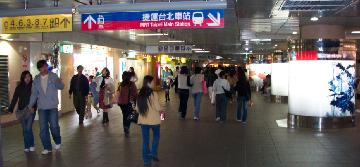 To your right you have Eslite Bookstore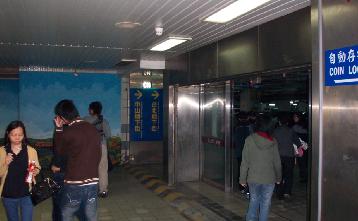 The walk through the parking lot is a little creepy. Somehow I still do hope that the Taipei government comes up with some great solution and connects the two part more beautifully. After that everything is nice and beautiful again. You can enjoy the garden and do you business while it is raining above or even a tropical storm is doing its destruction.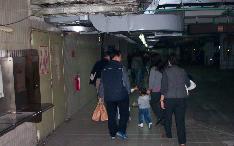 Yes, it is a little dark and the cars are polluting the air down here!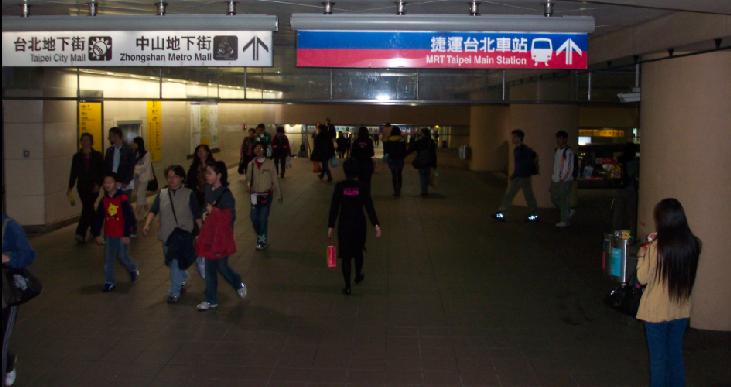 Turn right and then left after you exit the parking lot.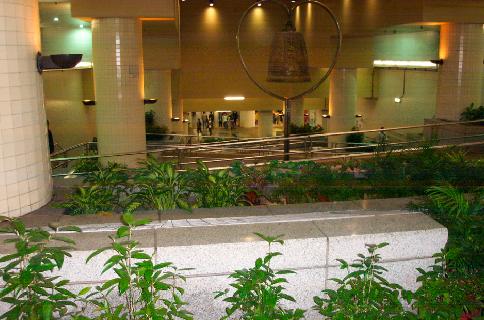 Metro shopping mall has a small section with a garden and a pool of water.



Water pool with flowers.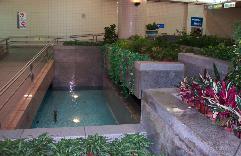 Looking down the stairs you can see the entrance to the last section before reaching ZhongShan MRT station.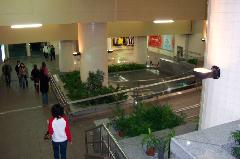 The last shopping section.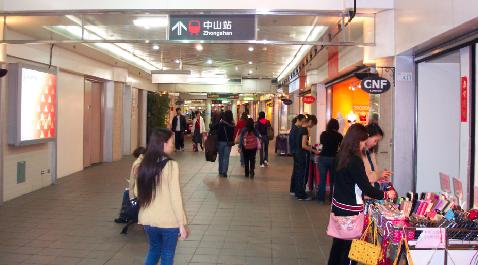 Zhongshan MRT station with department stores above.

Taipei Zhongshan Metro Mall is a good way to get from one side of the city to the other especially on rainy days.