Leisure bicycle tour to a farm in Toucheng, Taiwan

This is a cycling tour which you can do on a long weekend.
Starting from Taipei you can go through the river-park to SinDian (Hsin-Tian or Xindian). At the intersection to Wulai go strait on road 9 to Shihding and Pinglin. This will take you onto the famous BeiYi Gong road, a 45 km mountain pass with high altitude climbs and a fantastic view. The last eighteen km will be topped with the famous 18 curves downhill-ride.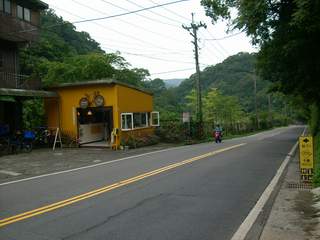 There are many places along the way where you can take a rest and enjoy the view. We had a stop at this bicycle coffee shop right after the first 10km climb. From there it's not far to reach Pinglin a small town in a mountain valley.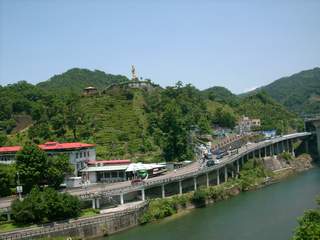 Pinglin is famous for its tee. If you intent to stay here for the night, make a reservation for a hotel-room in advance. We found only one hotel here and were lucky to get the last room available. Pinglin has many biking trails worth to explore.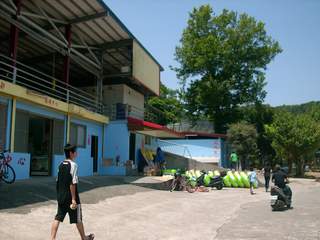 hotel-rooms can be booked at these numbers
tel: 02 2665 6424
fax: 02 2665 8002
mobile 0989 251 052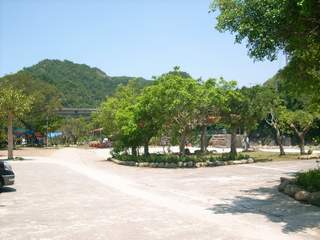 Next day it's all about the last uphill ride.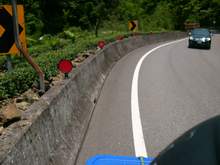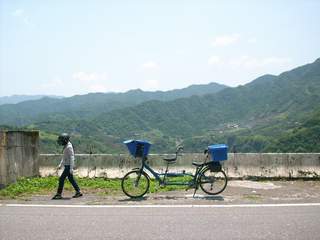 mountain tandem bike with two in hub brushless electric engine can do the trick.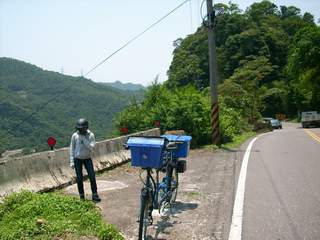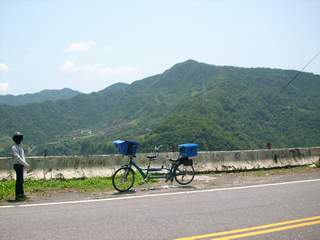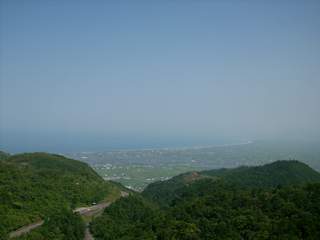 At the top you'll find a huge resting place where all bikers meet, talk, and connect. Enjoy the view, take some pictures, and prepare for a thirty minutes downhill ride.
Once you reached the bottom follow the directions to Toucheng not to Yilan. Stay on the coastal highway 2 to Taipei till you come to Gengfang Bridge. Toucheng farm will be three km from there.
Ask locals for directions since you have to climb up the hill one more time.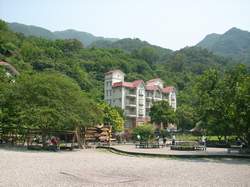 hotel-rooms can be booked at these numbers
tel: 03 977 2222 or 977 2000
fax: 03 977 8688
Add 125 Gensin Rd. Toucheng Township, Yilan County
Make sure you have reservations for the Toucheng farm hotel. There are no other options nearby and you'll probably be very tired on arrival.
The farm hotel is actually a real farm with rice paddies, mango,
orange, and banana trees.
They do have a barn with pigs, goats, chicken, ducks, turkey etc.
There are activity programs you can join. Make a hot air balloon, picking fruits etc. Food and drinks are supplied almost around the clock. So enjoy your stay and take a rest.
| | |
| --- | --- |
| | |
Going back to Taipei you'll have two choices. First go back the way you came and second follow the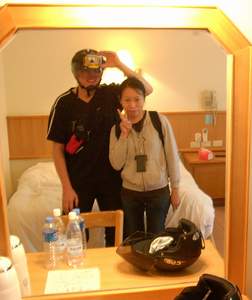 highway 2 to Audio then Keelung from there to Taipei.
We made the tour on our electric tandem bike which I had modified with two in hub brush-less engines, four 24V 10Ah lithium Ion polymer battery Packs and two separate controllers for front and back engine. Therefore we were able to make it back to Taipei in one day.

The next hotel will be in Audio ca 40km, and then in Keelung 78km. Keelung to Taipei will be another 30km. Most likely you'll spend the night in Audio and make it back to Taipei the following day.
The ride along highway 2 is all about cycling along Taiwan's coast. The UV radiation willbe strong so take enough sunscreen with sufficient SPF, sunglasses and a protective helmet.
Enjoy cycling in Taiwan and be safe.