Taipei 101 is often called worldˇ¦s tallest tower. These days all this might change and it'll be the world's tallest artificial Christmas tree, at least for now.
Every observer probably has noticed it by now, The Taipei 101 building is changing its glamorous lightshow all the time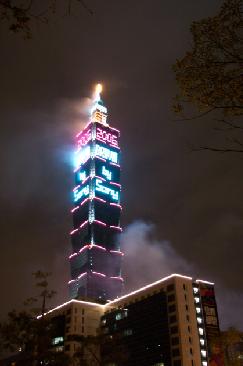 and has become a major factor for illuminating Taipei's nightlife. This time around Christmas it has changed to resemble a giant artificial Christmas tree. Everyone is much exited to see what's it gone be after Christmas for the New Years Eve? One thing is for sure according to local news media reports there'll be a happy New Year party on the top floor and everyone with a ticket can see the first sunrise 2006. How much earlier can they see the sun, seconds or minutes? Just go to Taipei 101 and if you haven't got a ticket celebrate with all the others on the street and listen for the big hurray coming from above there should be a delay between the hurray on the tower and the one on the street. Best thing will be you'd had a ticket than you can use Taipei 101 elevator and do the whole sunrise 2006 twice.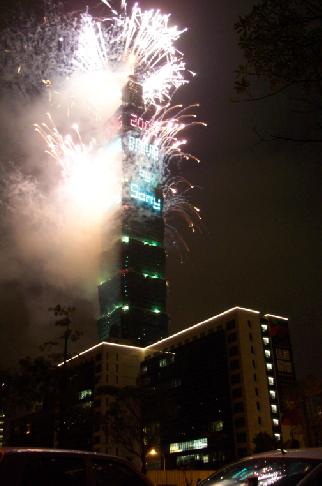 Taipei 101 is the only travel destination in Taipei where it is unnecessary to provide you with the exact address. Next to Warner village itˇ¦s just a little taller than Taipei's world trade center. The tallest building and Taipei financial center is developing since Taipei 101 construction is completed and the tower is open for business and commerce.
How nice it would be to have a flat on the top floor.
Taipei 101 with Christmas tree illumination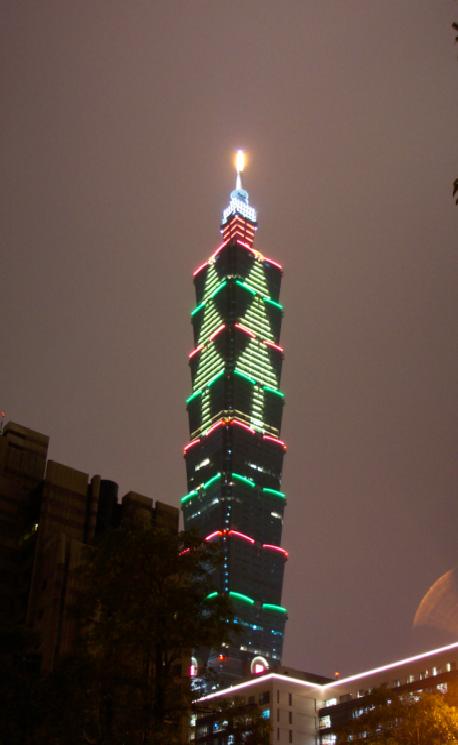 Taipei 101 picture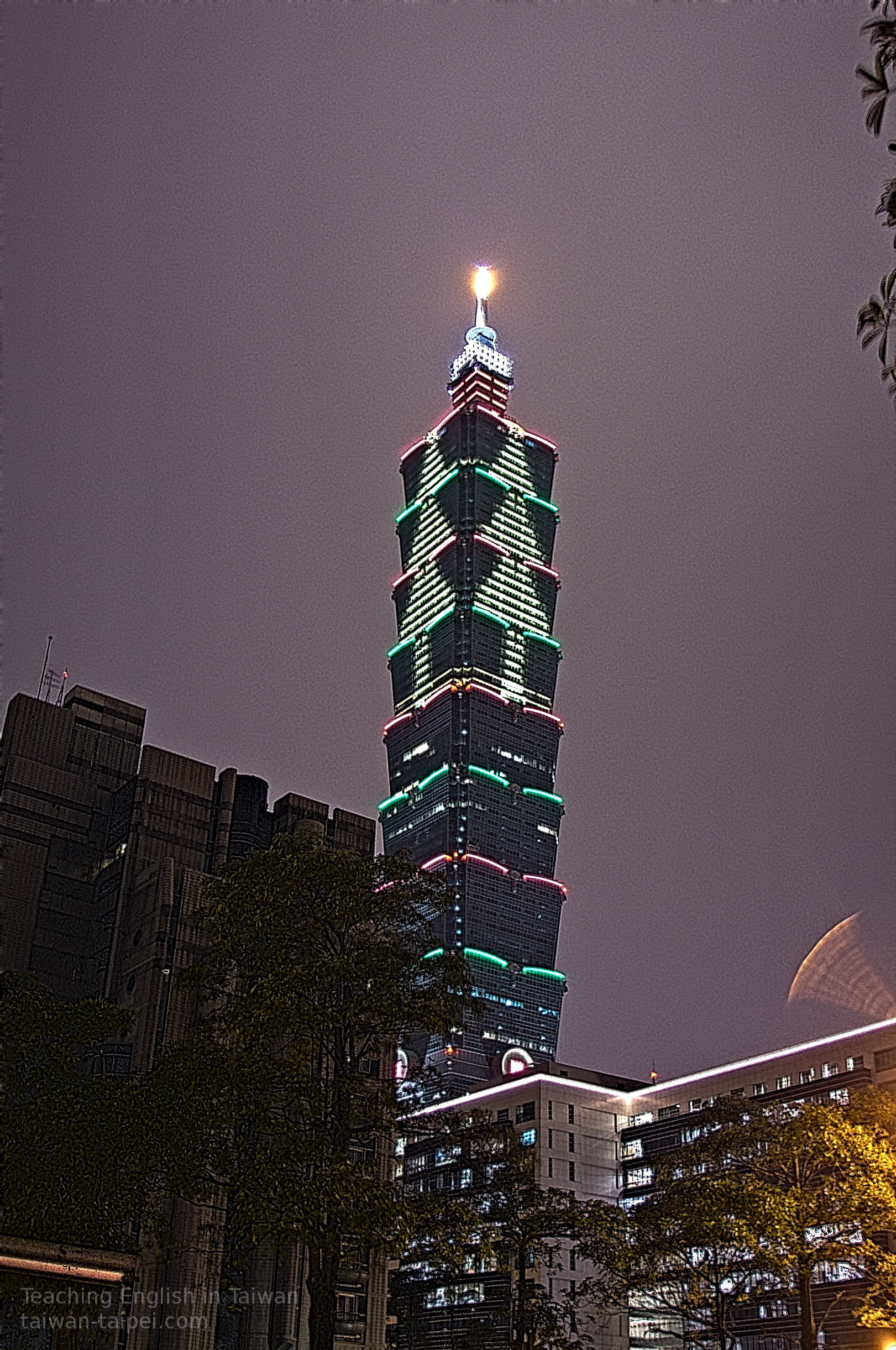 Taipei 101 HDR-immage
It is almost midnight the count down is running and the big tower turns on all the light one section at a time.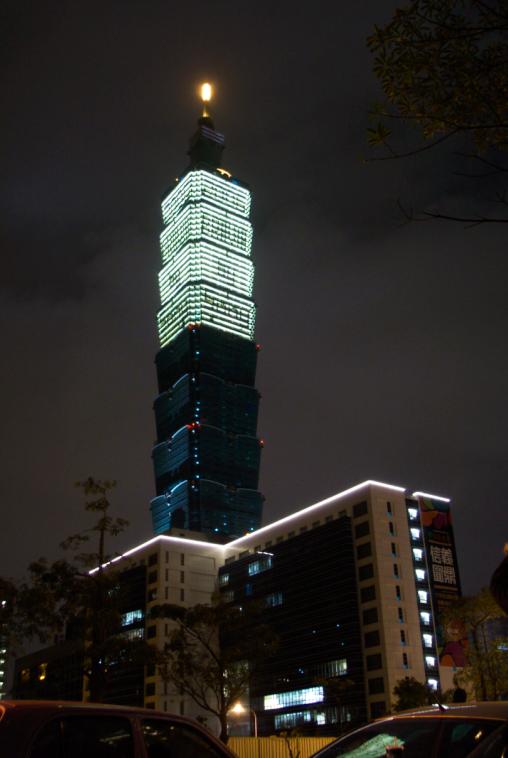 Half light on.
All the light on.
Ready for count down 2006.
Taipei 101 fireworks 2006.
Taipei 101 building in daytime on a sunny Sunday afternoon in October 2006.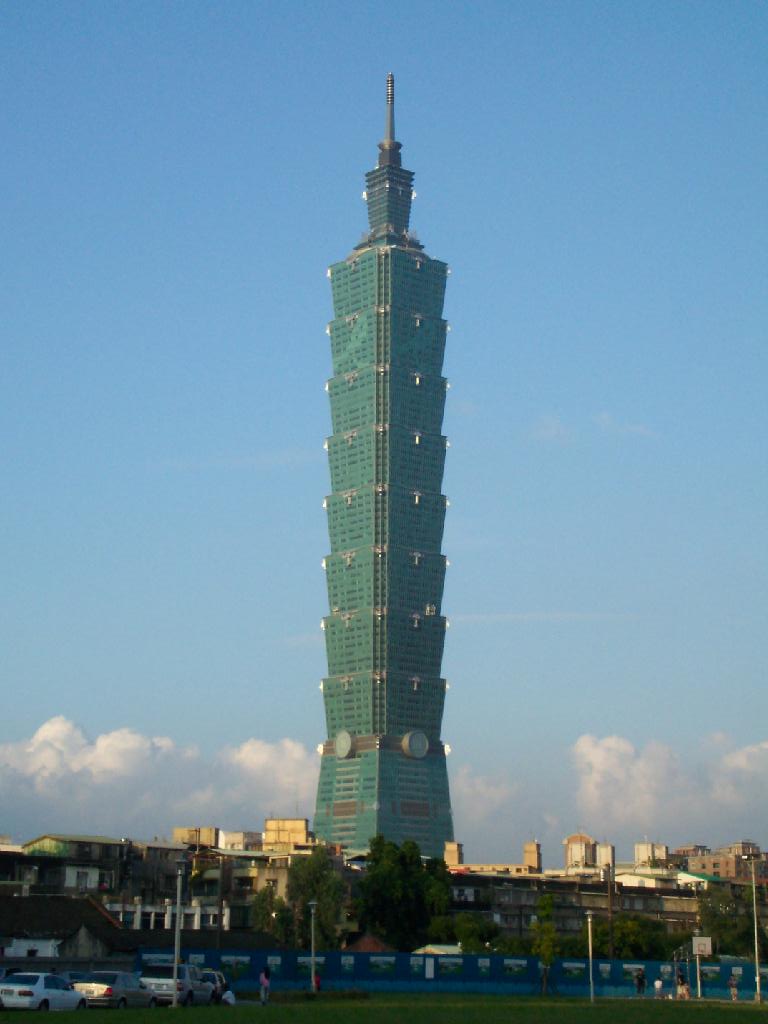 Full size view.
Panorama view of Taipei city with Taipei 101 showing left from the center.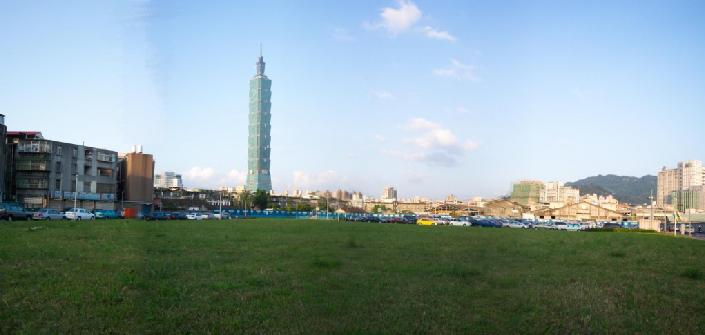 Taipei 101 is open for business now and there are many controversies about whether it is doing any good or if it is a burden for a metropolitan City like Taipei. Nevertheless, it definitely sticks out and gives the city more of an international profile, something which is for Taiwan quite some balancing act and constantly needs to be redefined.