Two Fish Café
This Café is rather a coffee house than just a coffee shop.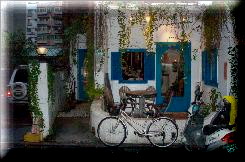 Two fish Café is located in the Shida night market area. It is right next to Grandma's Café in a small alee off Shida Road. The facts that Shida night market is close to two universities, Shida University and National Taiwan University (NTU), has made it become one of the intellectuals' hangouts in Taipei.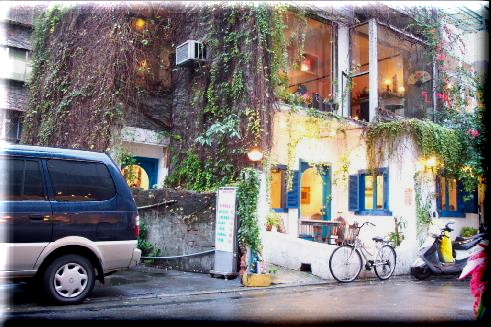 If you are coming from Shida University that is on Hopin West road turn left ob lane Nr.9 the Café will be on your right after only a few meters. This place gets very busy during lunchtime and the early evening. Two fish Café has a nicely decorated interior the walls are rustically hip white. The furniture on the upper floor is close together and offer perfect socializing opportunities for newcomers in town.
The surrounding area has many other restaurants, bars, and clubs. Forty-Five is a well-known bar in Taipei and are open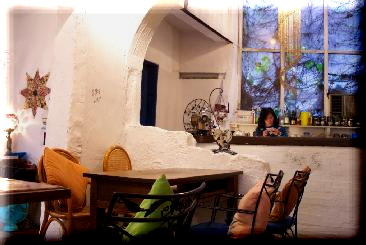 until early in the morning. Other bars and nightclubs you can reach on foot are Roxi, B1, Club Wax, and the Blue Note Café. Shida night market is very popular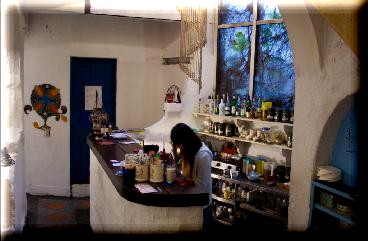 with young students and foreigners living in Taiwanˇ¦s capital. Two fish café is one of the places in the city crowded with local Taiwan students and foreign visitors.
The menu has special meals to offer such as fried rice with gravy or charcoal French pork chop with red wine sauce, just to name some of it. Two fish serves a verity of cakes and deserts like tiramisu, baked pudding, heavy cheese, and almond cake are some on the list. The coffee bar mixes all kind of cocktails for you. Long island and blue sky are on the list, which has a dozen more drinks to offer.